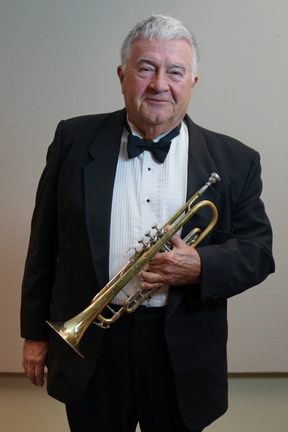 Jim McCarville – Trumpet
Year Joined: 1967
Retired
My wife Karen and I joined the 3M Symphony Orchestra in early 1967 when I joined 3M and we were the trumpet section along with several others until we moved with 3M to Brookings SD in 1975. When we first joined the 3M
Orchestra, it was only one of two amateur Symphony Orchestras in the Twin Cities – now there are over 20. It's great to play in a good orchestra where we can play a variety of classical and pops music over time. We returned to St. Paul and the 3MSO in 1990, and Karen retired from the Orchestra about 2003.
Over the years four of our children have joined the orchestra playing violin (Erin) and trombone (Kevin) and singing in several chorus pieces, and our daughter, Erin, sang a Mozart Solo several years ago with us. An interesting trivial fact – Karen and I purchased the same Mount Vernon Model of our trumpet in 1959 (that was the instrument the symphony players used at the time, and it is now considered a classic.) but we didn't meet until 1964 when Karen came back for graduate school in Mu Ed and I was finishing up my degree. Our five children have moved on to good jobs in business and unfortunately have dropped their musical performing for now.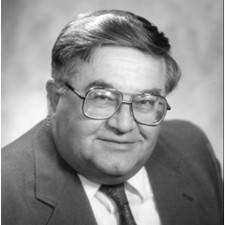 I grew up in Ortonville MN and now live in Lindstrom MN, only a few miles from where my wife grew up in WI. I graduated from the U of MN in Chemical Engineering, and also received an MBA.I played in the Marching Band in two Rose Bowls, and the Concert Band Ensemble when it didn't interfere with my engineering labs. I worked for 3M in new product development, manufacturing engineering, consulting, manufacturing engineering management and in IT on manufacturing information systems until I retired in 2001.
Karen and I have really enjoyed retirement where we can indulge in our musical interests to our heart's content. After retiring in 2001 I got very active in community and volunteer activities for many years (I received the 3M Retiree Volunteer of the Year award in 2009), but several years ago we began cutting back on outside activities, and I now play in EMSO, sub on Trumpet and Fluegelhorn in a German Band, play cornet in the Northwinds English Brass Band, and the U of M Alumni Band, along with several other small ensembles. In the past I've also performed with the South Dakota Symphony Orchestra, the St. Paul Chamber Orchestra, The Encore Wind Ensemble, theater pit orchestras, and various other groups. Karen and I also sing in Barbershop Choruses and Karen arranges folk songs for Barbershop Quartets. We are also trying to travel as much as we can while we are still able, and we enjoy many other activities with family members such as reading, genealogy, and golf.