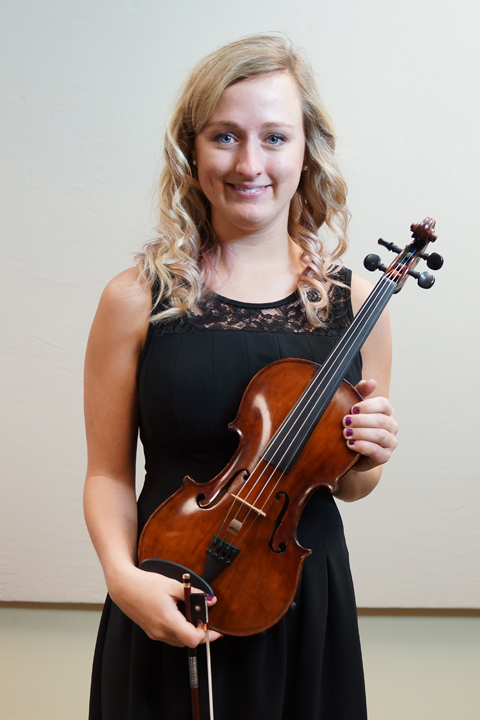 Angie Newgren joined EMSO in 2014. She plays on a 1901 Joseph Collingwood violin.
Angie studied at the University of St. Thomas where she earned her Bachelor of Arts in English in 2014, with a minor in music. Through UST, she studied violin under Tamas Strasser (former SPCO violist), Daniel Chong (Parker Quartet violinist), and Lydia Miller (former MN Opera violinist). Angie works for a nonprofit management company in St. Louis Park.
When she is not at work or practicing, she is attending concerts, going to a yoga class, or traveling.