Steve joined the EMSO in 2017 as a cellist.  Steve started playing cello about 15 years ago when his 8 year old daughter started taking violin lessons with this idea that he could keep pace with her as she progressed.  They are both still playing in orchestras (but she is far better than her dad!).
Steve is a geologist/hydrogeologist and spent most of his career working in groundwater protection for the State of Minnesota (DNR and MPCA).  Now he spends his time on his small farm near River Falls, WI.
Activities include woodworking, making maple syrup, bailing hay.  He is slowly restoring an old (1860's) log home which was one of the first homes in the neighborhood and starting work on a timber frame barn.
Travis Bruns
Joined EMSO on 2018
Instrument: 1986 Polman String bass
Currently working as a veterinary anesthetist
He grew up in Lincoln, Nebraska but currently resides in Woodbury, MN
He has many hobbies and interests
Joined EMSO in 2018.
Instrument: Cello
She currently works in 3M global product marketing.
She grew up in Chicago, IL but currently lives in Columbia Heights, MN
She loves drawing, traveling, reading, and making terrible music puns. Ask her sometime about riding a camel to work one day. Maybe she will ride it to a concert sometime!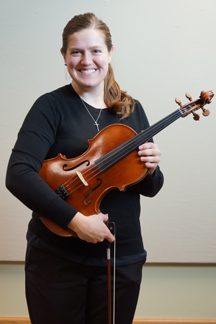 Jamie Wheeler – Viola
Joined EMSO: 2017
Jamie Wheeler is currently a Senior Product Development Engineer at 3M. She enjoys orchestra, hiking, sewing, making cool stuff. Jamie grew up in Georgetown, Texas and now lives in St.Paul.
Jamie plays a 2001 Eastman Strings viola 900.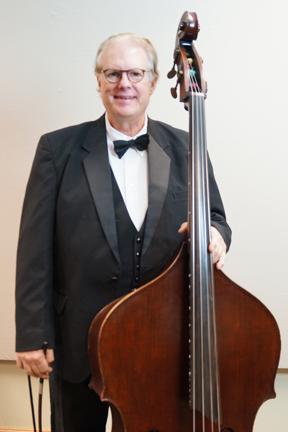 John Anker
Joined EMSO: 2008
Instrument: Double Bass
John, now retired, grew up in Minneapolis but currently resides in Eagan.  He takes a strong interest in music, including orchestras, choirs, and musicals.