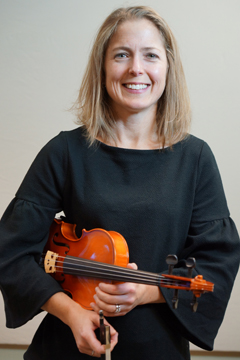 Betsy VanScoy joined EMSO in 2017. She plays a Karl Knilling Violin.
Betsy was born and raised in Minnesota, grew up in St. Cloud, and currently lives in Eagan. Betsy is a social worker at a skilled nursing facility.
When she's not working or practicing, her hobbies include spending time with family, reading, and traveling.