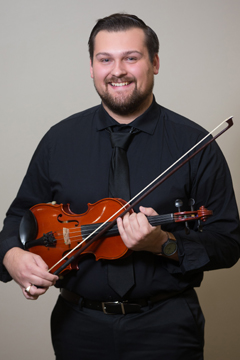 Jacob Hanson joined EMSO in 2019.
Jake is a research coordinator at the University of Minnesota Medical School and Minneapolis VA in the department of Neurosurgery working with Parkinsons and Epilepsy patients.
Originally from Blaine, MN, Jake graduated from Concordia College Moorhead in 2019. He currently lives in Northeast Minneapolis. His hobbies are walking his dog, working out, and trying out different cider places and local restaurants in the area.
Jake says "I love playing because I love the community aspect of EMSO and of an orchestra in general. Being able to come together with fellow musicians to make music for others is truly something special."