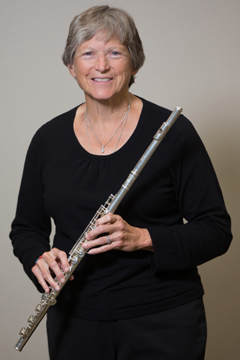 Megan Gangl joined EMSO in 2005. She is one of EMSO's flutists and plays a Haynes flute.
Megan is a retired occupational therapist. She enjoys all kinds of music, but her current favorite is music played by Jasmine Choi. Active in the orchestra, a jazz trio, and occasionally a woodwind quintet, it is clear that music is an important part of her life.
Before retirement, Megan worked in a school district with children with special needs.