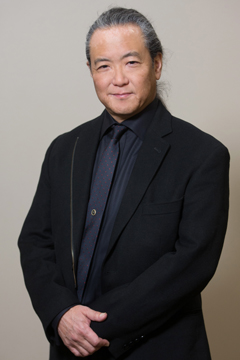 Craig Hara is celebrating his fifth year as East Metro Symphony Orchestra's Music Director and Conductor.
Craig is a multi-faceted musician, educator and producer, playing Trumpet, Drums, Percussion, EVI (Electronic Valve Instrument), Guitar, Bass, Keyboards/Synthesizers and Vocals.
Craig holds degrees from the California Institute of the Arts, and is on faculty at the University of Wisconsin at River Falls and Hamline University.
He can be heard on recordings and in live performance with various artists and groups including: Laura Caviani, Kathleen Johnson, Mary Louise Knutson, Charles Lazarus, David Milne, The Minnesota Orchestra, The Minnesota Opera, VocalEssence, The Asia America Symphony, The Bach Society, River Falls Brass, The David Singley Trio, Pete Whitman, the Bad Habits Brass, Synergy, The Flashbacks, The Zebra Mussels, Zona, The La Crosse Symphony, The Santa Barbara Chamber Orchestra, and The South Dakota Symphony.
His performances can also be heard on scores: Solstice, The Legend of EarthSea, Netforce, Chicago Hope, High Incident, Face/Off , Time Cop, Speechless, and Death Wish IV.
Craig Hara has performed in North America, Japan, and Europe with many of the world's most eminent musicians, including: Leonard Bernstein, José Carreras, Amy Grant, Kiri Te Kanawa, Zubin Mehta, Itzhak Perlman, Helmut Rilling, Michael Tilson Thomas, John Williams, Louis Bellson, David Benoit, Bill Conti, Stanley Clarke, Chick Corea, Michael Davis, Alan Ferber, Matt Harris, Mark Isham, Ingrid Jensen, Chuck Mangione, Bob Minzter, Sam Newsome, Doc Severinsen, Michael W. Smith, Mike Stern, John Swana, Sarah Vaughn, and Ernie Watts.