EMSO is working with our senior living communities to determine the safest ways to perform our Symphonies for Seniors concerts this coming season. Please check back soon for future updates.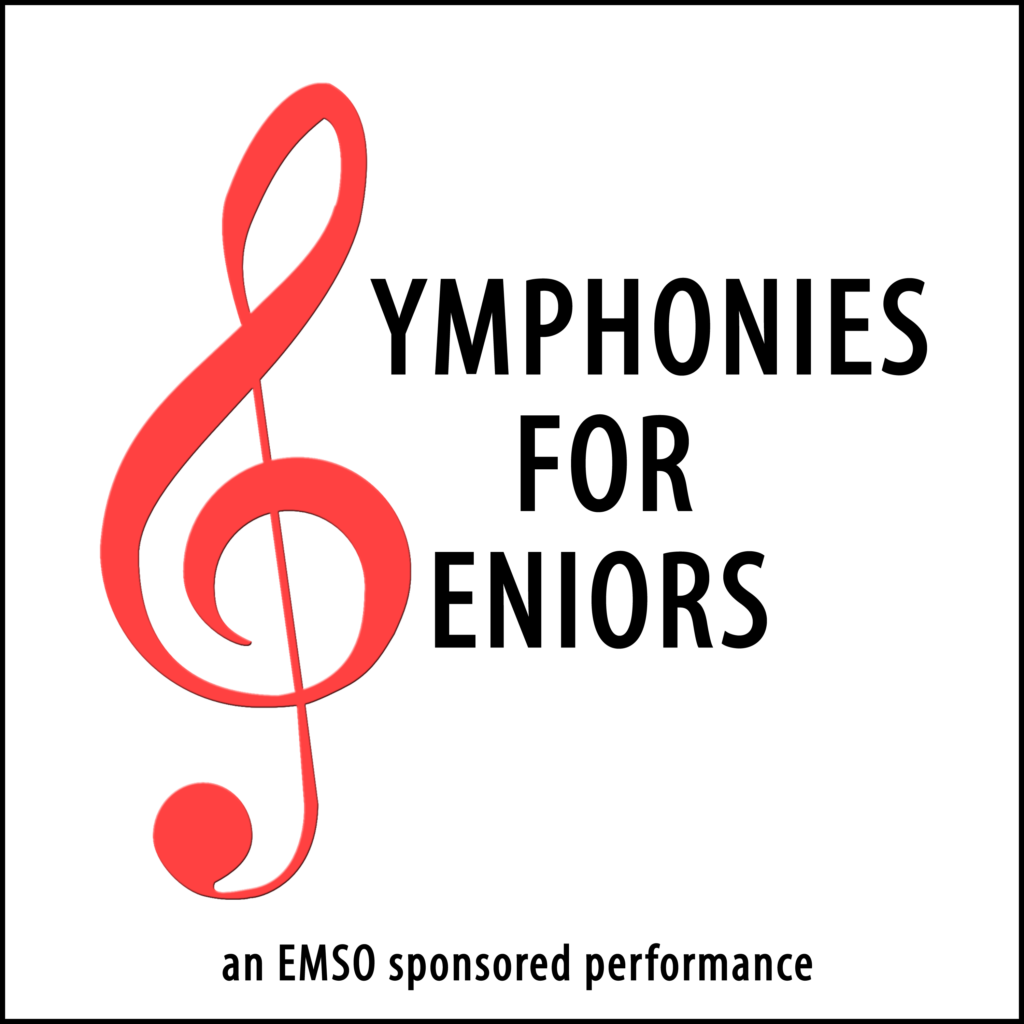 EMSO has a special relationship with senior residence communities in the area and proudly presents a wide range of musical offerings to those audiences including full orchestra and small ensemble presentations. These concerts are always free and are open to all.
Many of the seniors in these communities are unable to attend our larger community concerts due to health, mobility, or transportation issues. The full orchestra concerts at senior living facilities are very similar to our large community concerts and offer seniors the opportunity to share in the joy of live orchestra music in the comfort of their residences.
In addition to the full orchestra, EMSO also arranges for smaller ensembles to perform at senior residences. EMSO's musicians have formed several small ensemble groups, typically featuring three to four members, that visit these senior communities to perform their own unique musical offerings. From a jazz trio, to a woodwind quintet, to chamber groups, our orchestra is full of talented musicians who are happy to share their love of music with our senior communities.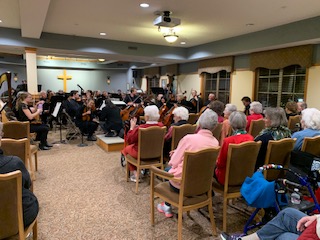 If your senior living community is interested in booking our full orchestra or one of our small ensemble groups for a live performance, please contact EMSO Vice President Stephen Thompson at sthompson@emsorch.org.
See our Symphonies for Seniors calendar for availability.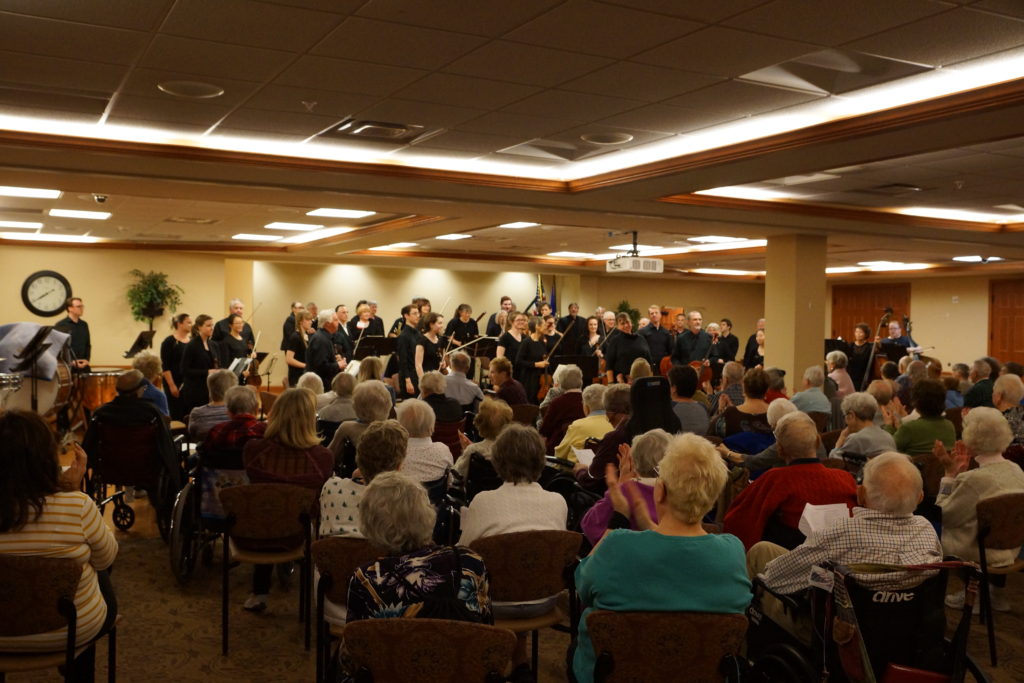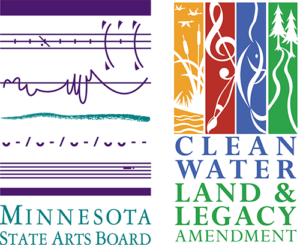 This activity is made possible by the voters of Minnesota through grants from the Minnesota State Arts Board thanks to legislation appropriation from the arts and cultural heritage fund.