EMSO has a special relationship with senior residence communities and proudly presents small ensemble concerts to audiences around the East Metro area. These concerts are always free and are open to all when the senior residences allow visiting from the general public.
Many of the seniors in these communities are unable to attend larger community concerts due to health, mobility, or transportation issues. EMSO's Symphonies for Seniors offer residents the opportunity to share in the joy of live orchestra music in the comfort of a space they find familiar and accessible.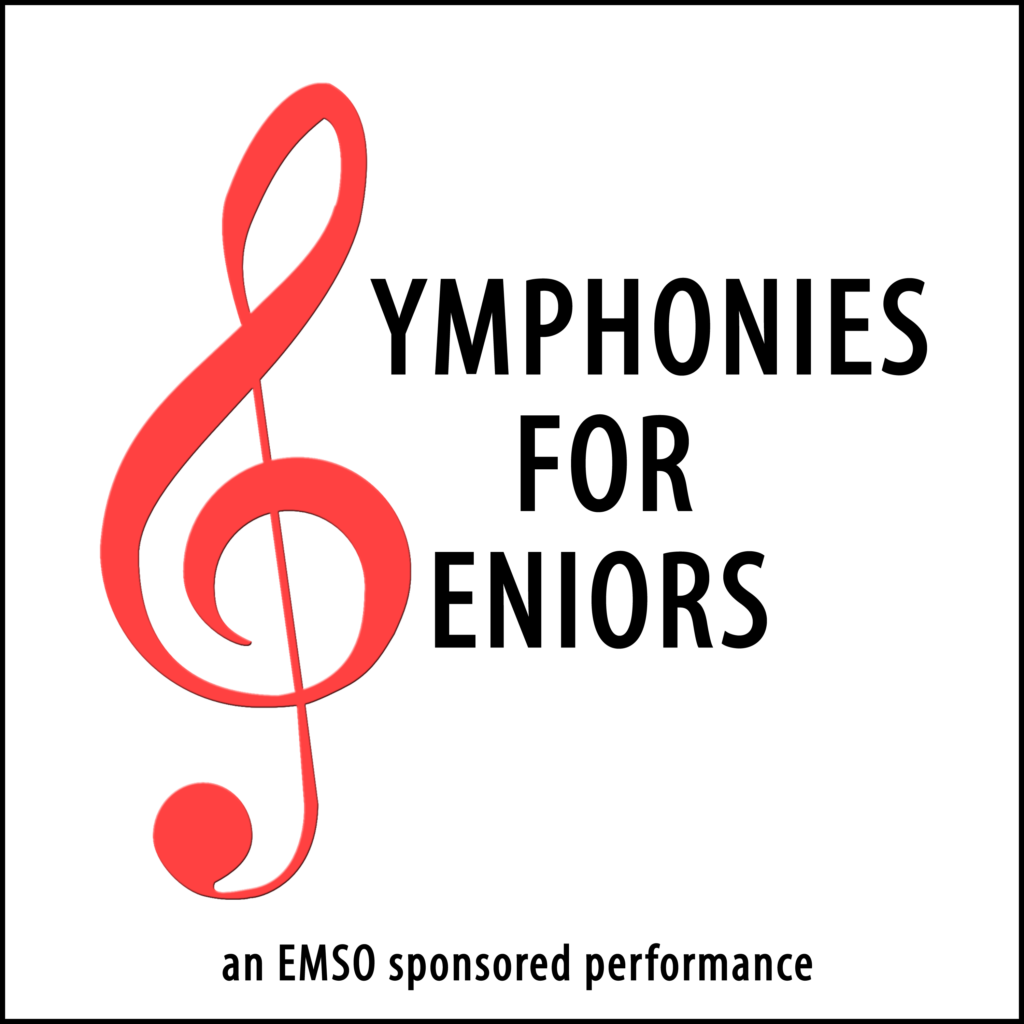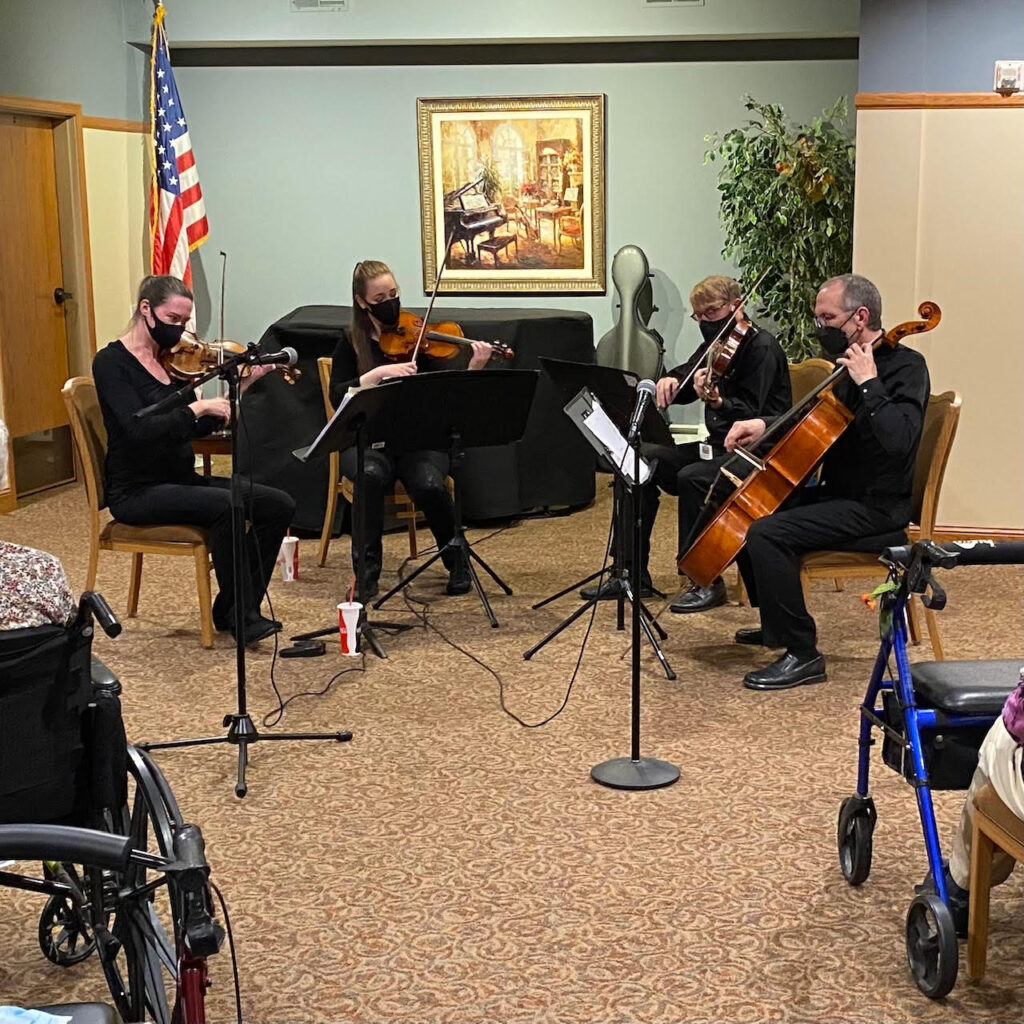 For 2022 and 2023, EMSO is pleased to present monthly small ensemble concerts for our senior residency audiences. The East Metro Chamber Ensemble will be performing regularly at these concerts. Led by EMSO's concertmaster Aja Majkrzak, the ensemble includes 4-12 string players at each Sunday afternoon performance.
In addition, EMSO also sometimes sponsors other small ensemble groups, made up of EMSO musicians, that choose to perform a senior living facility.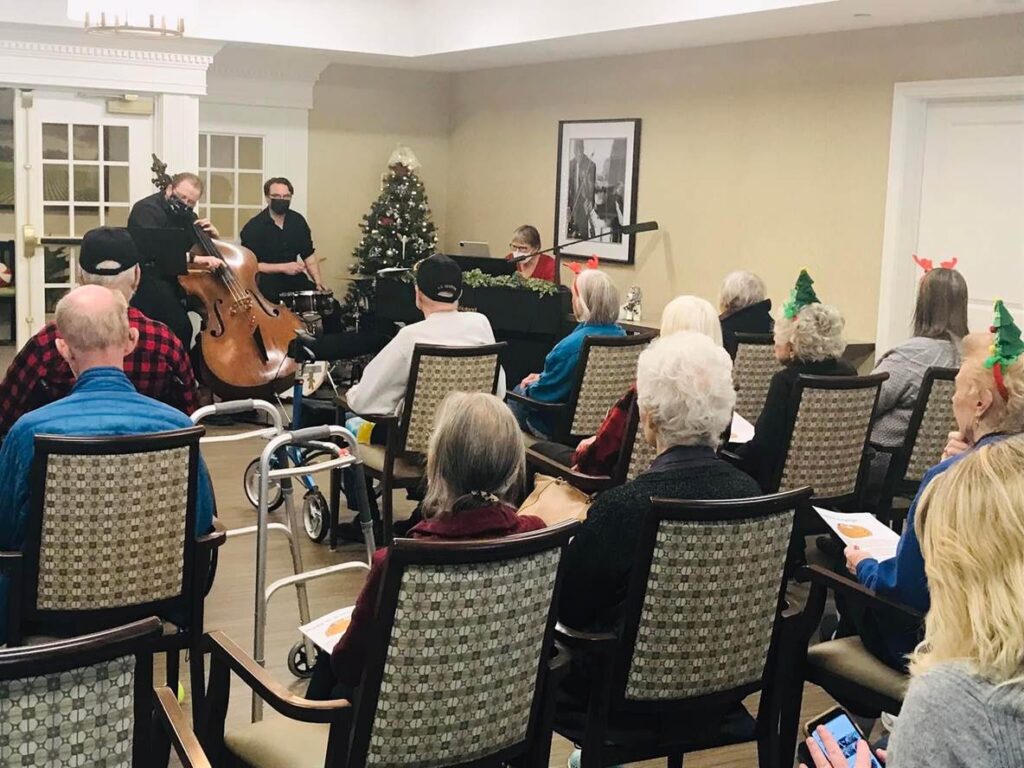 Our orchestra is full of talented musicians who are happy to share their love of music with senior communities.
If your senior living community is interested in having one of the orchestra's small ensemble groups present a live performance, please contact EMSO's Communications Director at admin@emsorch.org.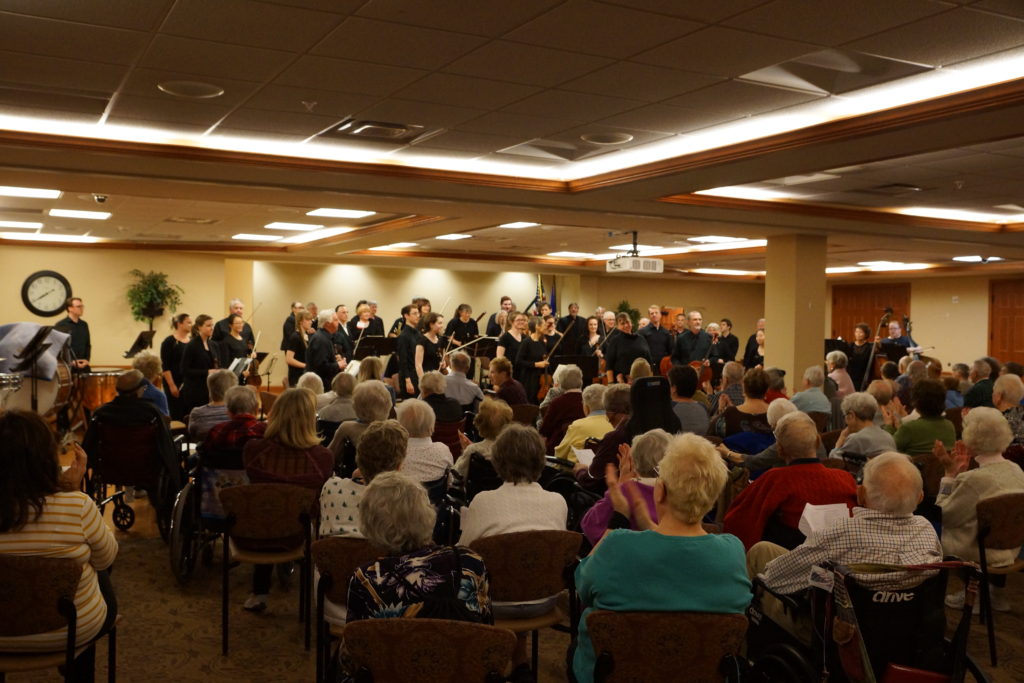 Praise for EMSO's Symphonies for Seniors concerts:
"When you bring an excellent classical music program here to our residents, it improves their overall quality of life beyond just having a good music performance…It communicates to our residents that there is still sublime beauty in their world and that they (and music) are worth the effort. Your unique program with EMSO helps our residents get carried away from their health concerns, aches and pains, and loneliness for the time you are
playing. It is near impossible to think of anything troublesome when you are surrounded by an orchestra."
Renee V., Director of Life Enrichment and Volunteer Services, Stonecrest Senior Living in Woodbury
Fall/Winter 2022-2023 East Metro Chamber Ensemble Symphonies for Seniors Concert Schedule:
Sunday, November 20, 2022 2:00 PM at Artis Senior Living of Woodbury
Thursday, December 15, 2022 11:00 AM at Boutwells Landing
Sunday, January 15, 2023 2:00 PM at Oak Meadows Senior Living
Sunday, January 22, 2023 2:00 PM at Artis Senior Living of Woodbury
Sunday, February 12, 2023 3:00 PM Stonecrest Senior Living
Sunday, March 19, 2023 2:00 PM Mainstreet Village of Richfield
Monday, April 17, 2023 6:30 PM at Boutwells Landing
For more info please contact EMSO's Communications Director at admin@emsorch.org.