Join East Metro Symphony Orchestra for
Heart Strings: Reflections of Love and Music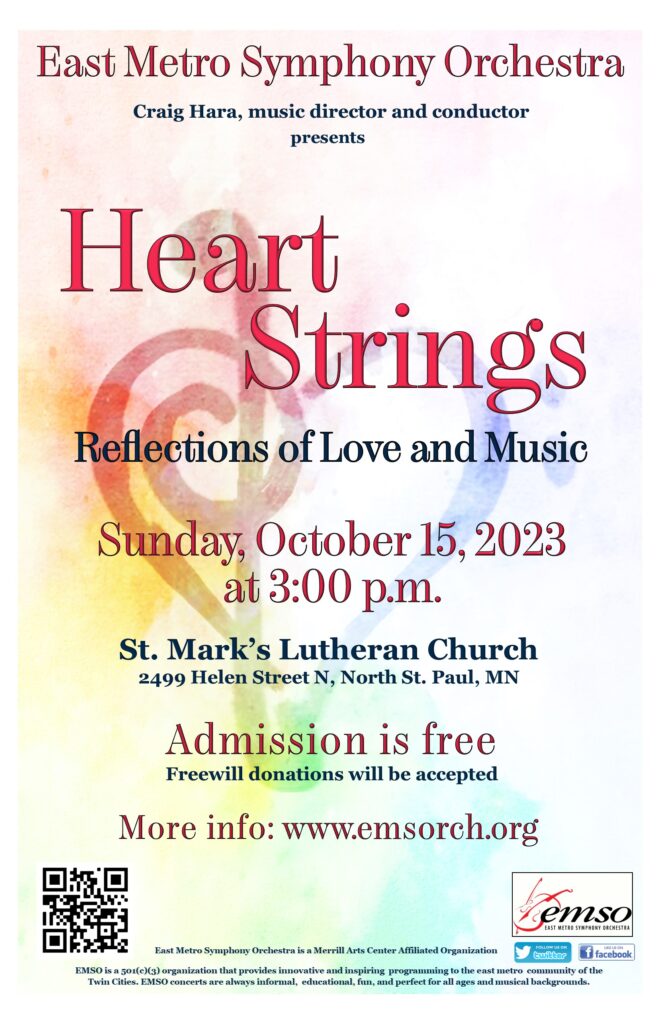 EMSO's first performance of the 2023-2024 concert season is a concert is about love of music and storytelling though music. Visit the concert page for more information.
---
EMSO is looking for the following musicians for the October 15, 2023 concert:
More string players – especially Violin and Bass players
Bassoon player
Trombone player
Please email [email protected] if you are interested. Visit our Join the Orchestra page for more information.
---
Since 2009, East Metro Symphony Orchestra (EMSO) has been devoted to providing innovative and inspiring programming to the East Metro community. EMSO concerts are always informal, educational, fun, and perfect for all ages and musical backgrounds. To learn more, visit us on Facebook, Twitter, or at www.emsorch.org.
Join our newsletter to stay up-to–date with EMSO.