EMSO's foundation rests on its 50+ year history as the 3M Club Symphony Orchestra. In 2008, when 3M ended support of its employee music clubs, orchestra members voted to continue as an independent organization, the East Metro Symphony Orchestra (EMSO). Within its first two years EMSO became a non-profit 501(c)(3) organization, securing initial funding from the Metropolitan Regional Arts Council (MRAC) as well as ongoing donations from its members.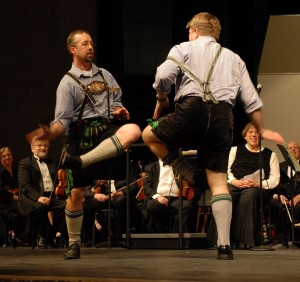 Early on, EMSO partnered with Woodbury's Merrill Community Arts Center (MCAC) and the newly constructed East Ridge High School in Woodbury. Through Merrill, EMSO secured rehearsal space at East Ridge and access to its Loft Stage for concerts. Today EMSO remains an active supporter of MCAC, using its facilities for music and instrument storage, meeting rooms, and backup rehearsal space.
As EMSO, we have built artistic partnerships with numerous area arts organizations. Our Origins concerts feature the music of other cultures; we have partnered with artists to present performances of the folk music and dance of Norway, Germany, Indonesia, Paraguay, Ireland and Bulgaria. We have also partnered with the Woodbury Dance Center to present selections from The Nutcracker; Twin Cities Show Chorus for a barber shop music-themed program; Bend in the River Big Band; and numerous east metro churches and church choirs in choral concerts, including the monumental Brahms Requiem.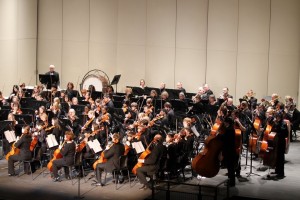 Under the artistic leadership of Dr. Elizabeth Prielozny Barnes, conductor, EMSO continued to expand its artistic reach in the east metro. We are keen supporters of young musicians and perform annually with high school student musicians in Side-by-Side concerts.
We performed EMSO's first-ever Pops concert, Soiree on a Winter's Night at the Lake Elmo Event Center, an event that included live music, drinks, dessert, and silent auction.
We welcome new orchestra members as well as non-musician volunteers to help us support and grow our artistic presence in the east metro area. Visit our Become a Member page to learn more.
Conductors
-Elizabeth Prielozny Barnes, 1999-2019
-Craig Hara, 2019-Present
Concert Masters
-Michal Sobieski 2003-2016
-Joan Molloy 2017-present