When and where are EMSO's rehearsals?
EMSO's concert seasons run from September to May. Most rehearsals are held weekly on Tuesday evenings 6:00 pm – 8:30 pm in the Orchestra Room at East Ridge High School, 4200 Pioneer Drive, Woodbury, MN. Other locations may be needed for some rehearsal dates throughout the season. Members can get detailed information about rehearsal locations on the "Members Only" webpage.
When and where are EMSO's concerts held?
Most concerts seasons consist of four main concerts and a few Symphonies for Seniors performances at various senior living facilities. Typically, main concerts are held on Sunday afternoons with dress rehearsals on the Saturday morning prior to the concert. Symphonies for Seniors concerts are held on Tuesday evenings in place of a regular rehearsal.
Concert venues vary from season to season. Most are held at various locations throughout the East Metro area of the Twin Cities.
Do I need to audition to join EMSO?
Auditions are generally not necessary. String players are always needed; other sections may or may not need additional musicians depending on particular orchestrations and availability of regular members. While our members are avocational players, all members are expected to have knowledge of and experience with their instrument(s) of choice.
How old do I have to be to play with EMSO?
EMSO welcomes players 18 years of age and older. High school students are also welcome to join but will be considered on a case-by-case basis to determine quality of fit in the orchestra and will require both approval from EMSO's conductor and from the student's parent(s)/guardian(s).
Can I try it out before committing to a full season?
Prospective musicians are welcome to observe or join a rehearsal for first hand experience of our expectations and community.
Are members expected to attend all rehearsals and concerts?
Members will be asked at the beginning of the season to provide their availability for that season's concerts. If a member plans on performing at a concert, he or she is expected to attend all scheduled rehearsals for that concert. However, it may be necessary to miss the occasional rehearsal. If a member must miss more than two rehearsals for a concert they will be asked to refrain from performing in that concert. Dress rehearsals are considered mandatory.
If a member knows they will not be able to perform at a concert he or she can still participate in rehearsals for that concert, but must inform EMSO's Personnel Manager, as well as his or her section leader and stand partner (if any), that they will not be performing in the concert in case it is necessary to find a substitute.
What does it cost to join EMSO?
While there is no required membership fee for EMSO, all full-time members are asked to make a yearly monetary donation to the orchestra. The suggested minimum donation is $150, but any amount is appreciated. Returning members are asked to make their donation in the fall and new members are asked to make their donation after their first concert. This donation is strongly encouraged, but is not mandatory and a member's participation in EMSO will not be affected by their ability to donate.
Do I need to provide my own instrument and music?
Most musicians are expected to provide their own instrument and will need one of their own for practice outside of rehearsals. EMSO will provide all needed copies of the music for each concert.
What types of music does EMSO play?
EMSO is a traditional symphony orchestra and plays mostly classical music. Other genres or styles of music are also performed depending on the theme of a concert, artistic partner collaboration, or preferences of the artistic director and season planning committee.
What are orchestra members expected to wear at concerts?
For most performances, attire is black suits for men and all black for women. Sometimes attire can be altered or accented based on the theme or style of the concert.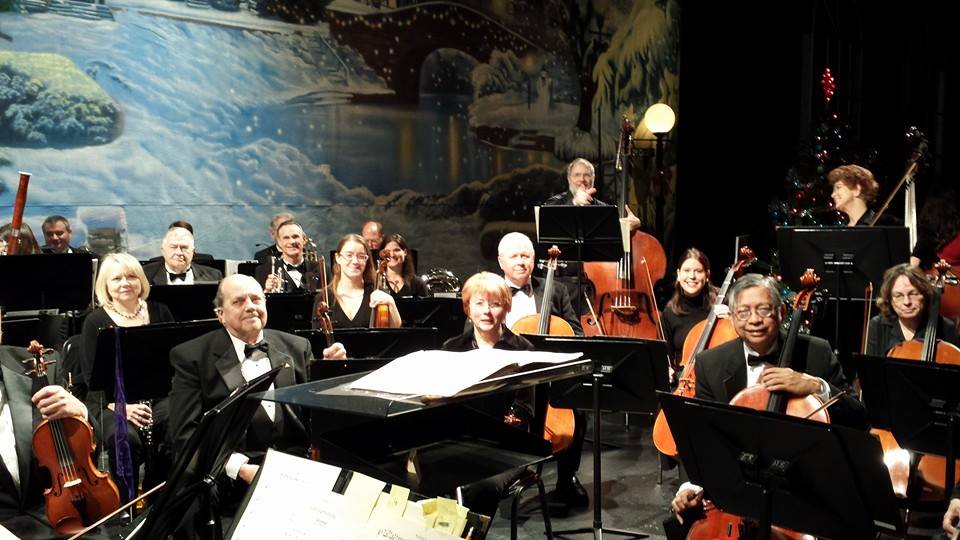 If you have any other questions about membership, please contact us at [email protected].