Joan Molloy looks back at her first season as EMSO's concertmaster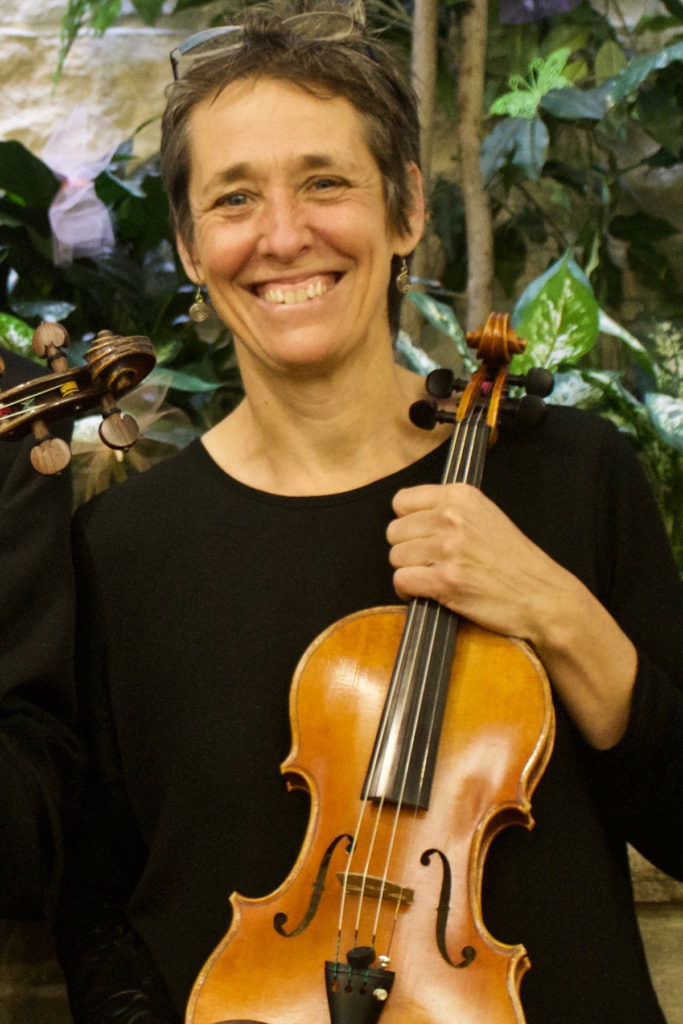 Serving as concertmaster for EMSO this year been an interesting, exciting and fulfilling experience.  When I met with Elizabeth last summer to discuss this venture, I had absolutely no idea how it might go! I saw possibilities, but sometimes when I see what's possible, not everyone else chooses to get on board with my vision.  When there's new leadership in an organization, there is the possibility of change, but you never know how it might change!  It has been both a bit of a surprise and definitely an honor to witness so much positive change and growth this season!  I heard the orchestra improve with each rehearsal and concert. Elizabeth and I communicated often and worked hard together to develop a cohesive partnership that promotes growth and serves EMSO members and audiences. We started to sense a new feeling of community at rehearsals… folks hanging out a bit longer afterwards, for example. It seems to have gotten more fun with each rehearsal!   I am over-the-moon excited that many of the string musicians are coming together this summer to create a performance of strings-only repertoire and even more excited (is that possible?!?) by the willingness of players stepping up to lead not only within their sections, but the entire ensemble!! 
I am very pleased to have been invited to continue in my role as concertmaster next year. I am excited to continue along this path and see where it will lead us next season and beyond!!  Thank you all for a most wonderful first year together!