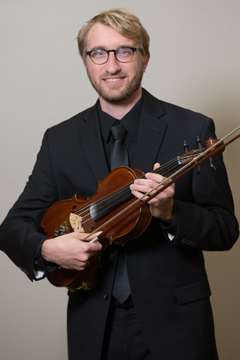 James Slegers has played with EMSO as a violist since 2016.
Prior to EMSO, he has played in the Dordt College Chamber Orchestra, the Northwest Iowa Symphony Orchestra, and the Iowa State Symphony. He has served on the board of EMSO since 2018 and took on the role of President in 2022.
Outside of EMSO, he works as an electrical engineer, planning for the power grid. He lives in the Hamline Midway neighborhood of Saint Paul. When he is not fiddling, you may find him biking around Saint Paul, camping, hiking, or playing some board games with his friends.