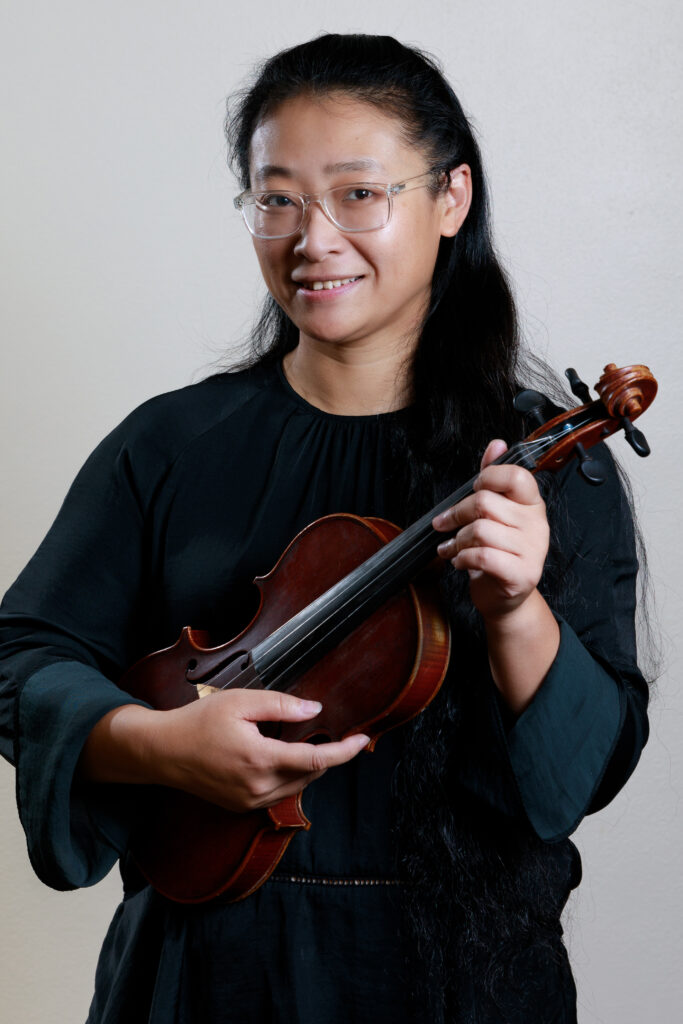 Before moving to Eagan, MN with her boyfriend in the winter of 2021, Suki spent 10 years living in Manhattan.
During the isolated period of the COVID-19 pandemic, she picked up her violin again after a 25-year hiatus. She played the violin every day from 6-16 years old in China, but never had the chance to play in an ensemble or an orchestra. Joining EMSO in February 2023 was a dream come true.
Making music with other musicians is like the perfect music therapy for her. She particularly enjoy the Symphonies for Seniors program, in which EMSO brings live music to a group of people who can't come to regular concerts. She finds it amazing the way live music connects and moves strangers instantly on such a profound level.
When not playing violin, she writes and translates poems and makes Chinese ink paintings. She is also a daily meditator, passionate about gardening, native plants, and backcountry hiking.