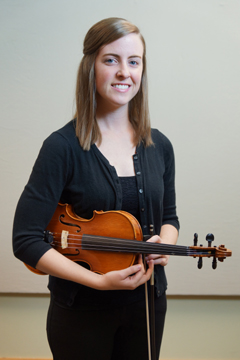 Jeanette Mallery joined EMSO in 2017. She plays a Caprice Deluxe Cleveland violin, 2003.
Jeanette works as a paraprofessional at Liberty Ridge Elementary. She has also been an instructor for the Color Guard at East Ridge High School since 2013.
She grew up in Woodbury, MN and currently lives in St. Paul.
She spent five years (2010-2015) with the University of Minnesota Marching Band.