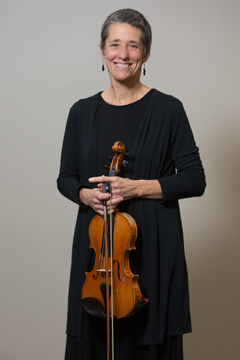 Joan Molloy
Joined EMSO in 2017, serving first as a temporary concert master, and then obtaining the position beginning in the 2017-18 concert year.
Joan plays a 2007 Stephano Gibartoni Violin.
She works as a violinist and violin teacher
She grew up in Oberlin and St Cloud, but now lives in River Falls, WI
She loves to garden, spend time with her dog, and spend time in the woods
Check her full bio for more info.