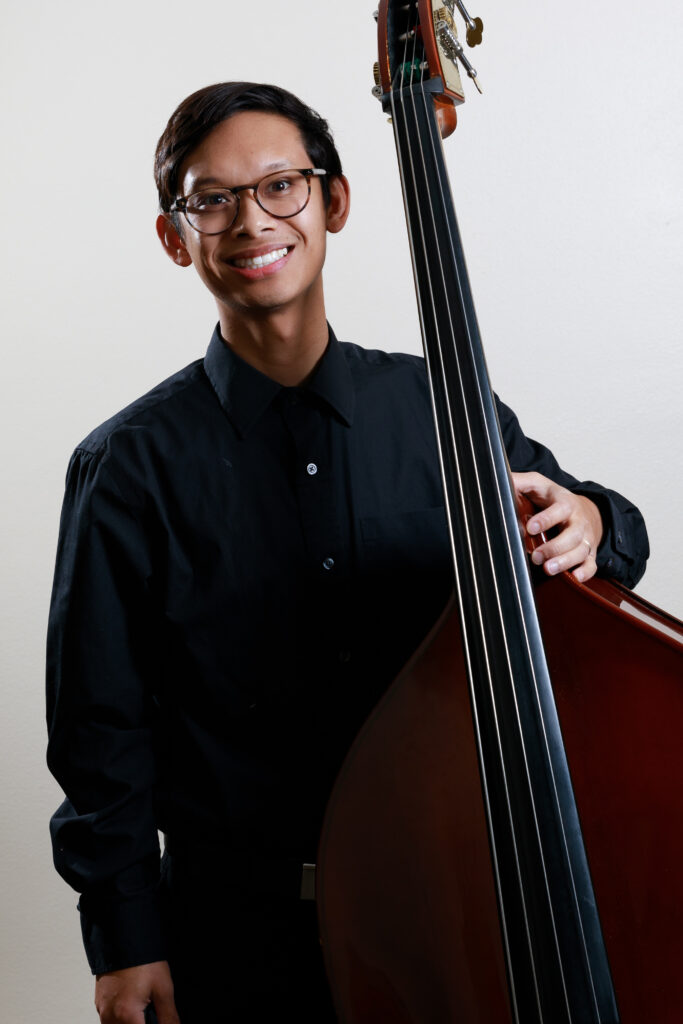 Joshua's love for music was cultured by his parents during his early childhood. He started piano and guitar lessons before gravitating to electric bass and double bass in high school.
During high school, He performed double bass in symphonic band and Jazz ensembles under the direction of Vincent Aiello. He qualified for a music scholarship to perform with the Western Illinois University (WIU) Orchestra and Jazz ensembles. At WIU, Joshua studied Chemistry by day and music by night. He honed his classical bass skills by studying under string bass professor Matt Hughes.
After graduating from WIU with a B.S in Chemistry, Joshua decided to pursue biochemistry graduate studies at Texas A & M University. During this time, he volunteered to lead small ensembles for the music ministry at St. Mary's Catholic Church, where he primarily played piano and occasionally bass.
Joshua moved to Minnesota to work for a small biotech company, but decided to continue his music volunteer work by joining the EMSO in 2023.
Outside of classical music, Joshua enjoys playing electric bass in rock band settings, writing original singer-songwriter music, and learning about music recording and production.