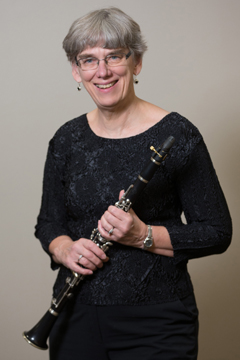 Joyce Laidlaw joined the 3M Symphony Orchestra in 1973 and continues to perform with EMSO. She is the principal clarinetist for the orchestra. Her instrument is a Buffet R-13 clarinet.
Joyce is a retired hospital laboratory scientist. She grew up in Fergus Falls, MN and now lives in St Paul.
Her favorite hobbies are genealogy, volunteering, and music. She is a retired member of the 451st Army Band with 34 years of service. She is also in the Bethel Philharmonic Orchestra, and is the handbell director at her church. She is also involved in singing in the choir and assists with the worship team.