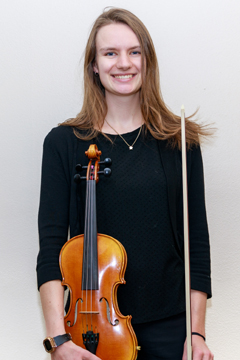 Meegan joined EMSO in the spring of 2022.
She grew up in Cottage Grove, MN and has played violin in school and community orchestras since 2010.
She now works for a nonprofit lab in St. Paul and enjoys spending time outdoors in her free time.
She is grateful to share the joy of making music and the challenge of producing new and beautiful sounds with each performance.