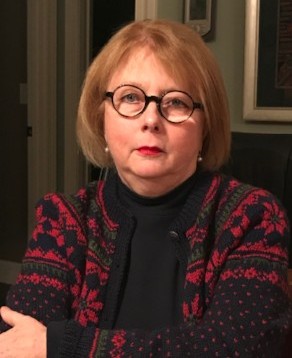 Sally Browne knows a lot about the East Metro Symphony Orchestra. Not only did she begin playing viola in the orchestra while it was still the 3M Club Symphony Orchestra, but she has played many vital roles in the development and evolution of EMSO since it transformed into an independent, non-profit community orchestra.
 
"I moved to Minnesota in 2002 and wanted to find an orchestra to join," says Sally, "I have taken on a number of roles for EMSO including President (2011-2013), Past President, member of the Board of Directors, and now Director of Organizational Development.  As the orchestra has matured, we have been able to create the infrastructure EMSO needs to grow and thrive.  Working on that progression has been especially gratifying to me."
 
A retired business owner, Sally has played viola since the fourth grade.  She says her favorite memory from the last ten years is learning how to count and play Bulgarian music for the Dancing through Bulgaria concert (2013).  "Bulgarian music is very challenging rhythmically.  We had a workshop with the Bulgarian musicians and learned some simple dance steps to help us 'feel' the rhythms, which made the pieces much easier to play."  Some of her other favorite memories include performing Brahms' A German Requiem (Brahms Requiem, 2011),  Piano Extravaganza (2011) with students of master teacher Elena Piastro, and former EMSO concertmaster Michal Sobieski's performance of Lark Ascending (Home Cookin', 2015).
Over the years, the biggest changes in the orchestra Sally has witnessed have been a substantial growth in membership and a rising level of EMSO members' technical skills.  She looks forward to seeing more artistic growth from all of the orchestra's musicians and hopes the orchestra continues to connect with new artistic partners, including experimenting with non-performance art forms, and increased community involvement.  She says so far it has been a very fulfilling experience. "I have loved having the experience of starting up a new arts organization and finding ways to support its growth.   And being able to participate in making and performing wonderful music is a continuing joy."