After a year and a half hiatus because of the COVID-19 pandemic, East Metro Symphony Orchestra was thrilled to return to rehearsing and performing in late 2021.

EMSO would like to thank all of our members and supporters for their continued dedication of our organization.  Your commitment to the music and our community has made our 2021-2022 concert season a great success!  We cannot express how happy we are to be back making music with and for all of you!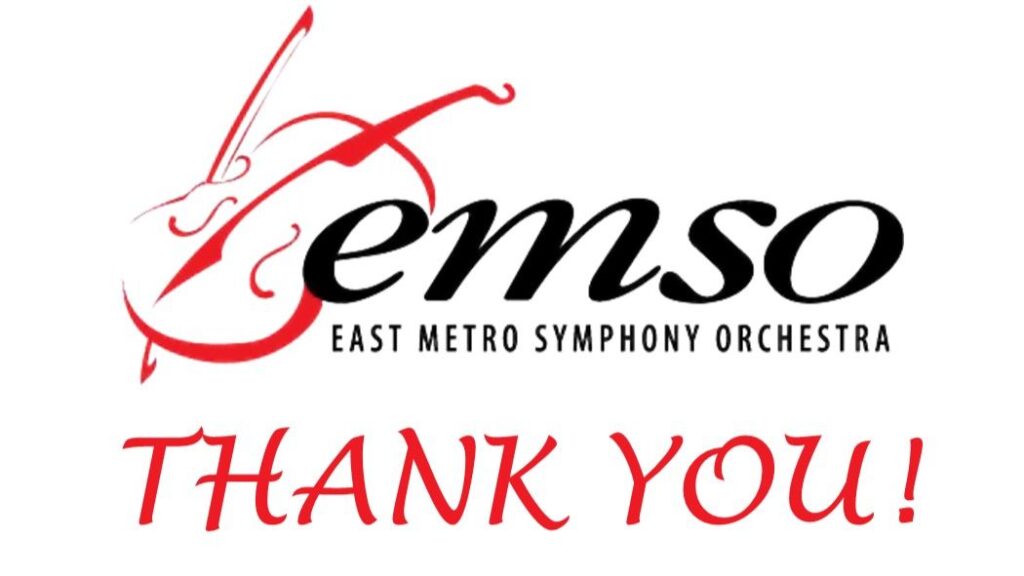 Thank you for coming to our concerts.  Thank you for volunteering your time to our orchestra.  Thank you for helping to financially support us.  Thank you for sharing your love of music with our community.  Thank you for sharing the joy of our performances with friends and family.  Thank you for coming back and "Beginning Again" with EMSO this season.